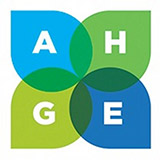 2017 Keno Australasian Hospitality & Gaming Expo

The Keno AHG Expo is a collaboration between ClubsNSW, Clubs Queensland and the Club Managers' Association Australia, and covers all facets of the hospitality and gaming industries.
The Keno AHG Expo will showcase more than 200 exhibitors including the latest in gaming products, entertainment, food and beverage, technology, construction, education, furniture, and innovative design as well as incorporate a Keynote Breakfast, Cocktail Party and National Governance and Management Congress.
As the official agent of the Keno AHG Expo, we have negotiated preferred rates with the following Hotels, all centrally located close to The Exhibition Centre.
RYDGES SOUTH BANK, BRISBANE
Queen Room from $269.00 per night
Superior Queen Room from $289.00 per night
Deluxe Queen River View from $319.00 per night
1 Bedroom Junior Suite from $359.00 per night
1 Bedroom King Suite from $379.00 per night
MANTRA SOUTH BANK, BRISBANE
Studio City View – $229.00 per night
One Bedroom – $295.00 per night
Two Bedroom – $359.00 per night
TREASURY HOTEL & CASINO, BRISBANE
Deluxe King or Twin Rooms from $238.00 per night
MERITON (HERSCHEL ST) SERVICED APARTMENTS
One Bedroom Apartment from $189.00 per night
Two Bedroom Apartment from $329.00 per night
Three Bedroom Apartment from $439.00 per night
Please contact Jackelyn Barbuto on 02 8405 5996 or jackelyn@ccmtravel.com.au for all reservations, and any further enquiries.