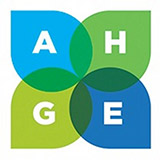 2018 Keno Australasian Hospitality & Gaming Expo

With over 200 stands under one roof the Keno Australasian Hospitality and Gaming (AHG) Expo at the Brisbane Convention & Exhibition (BCEC) is a MUST DO for everyone involved in hospitality and gaming industries, clubs, pubs, restaurants, cafes and entertainment venues.
The Keno AHG Expo showcases the latest in gaming products, entertainment, food and beverage, technology, construction, education, furniture, and innovative design. Click here to see the floor plan and a list of exhibitors who'll be showcasing their wares and offering you inspiration in 2018.
In addition to two days of innovation on the floor at the Expo, we've packed the whole week with a range of ancillary events designed to help invigorate you and your venue:
Monday 5 March:Get a sneak peak behind the scenes as you visit some of Brisbane's newest, inspiring and award winning clubs, pubs and bars on the Monday with the AHG Bus Tours (itineraries to be announced soon)
Tuesday 6 March 2018:get down to business with a one day education event focused on the issues facing boards and leadership teams in our industry with the National Governance and Management Congress. We're busy locking in some extraordinary keynote speakers for next year's event. More to come!
Wednesday 7 March 2018:KENO AHG EXPO Day 1 + Catch up with suppliers, colleagues and then enjoy the Treasury Wine Estates AHG Cocktail Party from 4 – 5.30pm which is held within the expo floor itself…and its FREE!
Thursday 8 March 2018:KENO AHG EXPO DAY 2 + Kick off the final day of the expo with the Club Plus Super AHG Breakfast. Details of the keynote speaker will be announced shortly!
As the official agent of the Keno AHG Expo, we have negotiated preferred rates with the following Hotels, all centrally located close to The Exhibition Centre.
RYDGES SOUTH BANK, BRISBANE
Queen / Twin Room from $279.00 per night
Deluxe Queen River View from $319.00 per night
MANTRA SOUTH BANK, BRISBANE
Standard Queen Room – $230.00 per night
Studio City View – $249.00 per night
One Bedroom – from $275.00 per night
Two Bedroom – $399.00 per night
TREASURY HOTEL & CASINO, BRISBANE
Deluxe King or Twin Rooms from $258.00 per night
Parlour King Room – $368.00 per night
Suite – $678 per night
MERITON (HERSCHEL ST) SERVICED APARTMENTS
One Bedroom Apartment from $189.00 per night
Two Bedroom Apartment from $330.00 per night
Three Bedroom Apartment from $460.00 per night
Please contact Jackelyn Barbuto on 02 8405 5996 or jackelyn@ccmtravel.com.au for all reservations, and any further enquiries.