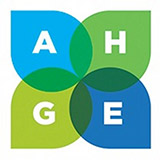 2020 Keno Australasian Hospitality & Gaming Expo

With over 200 stands under one roof the Keno Australasian Hospitality and Gaming (AHG) Expo at the Brisbane Convention & Exhibition (BCEC) is a MUST DO for everyone involved in hospitality and gaming industries, clubs, pubs, restaurants, cafes and entertainment venues.
We have negotiated preferred rates with the following Hotels, all centrally located close to The Exhibition Centre.
RYDGES SOUTH BANK, BRISBANE
Queen / Twin Room from $279.00 per night
Deluxe Queen River View from $319.00 per night
MANTRA SOUTH BANK, BRISBANE
Standard Queen Room / Studio  – from $269.00 per night
One Bedroom – from $295.00 per night
MERITON (HERSCHEL ST) SERVICED APARTMENTS
Standard Suite from $170.00 per night
One Bedroom Apartment from $189.00 per night
Two Bedroom Apartment from $345.00 per night
Three Bedroom Apartment from $495.00 per night
Please contact Anthony Mancuso on 02 8405 5987 or anthony@ccmtravel.com.au for all reservations, and any further enquiries.