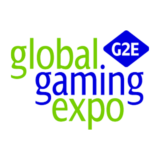 2022 G2E USA Study Tour Boston, New York, and Las Vegas
Monday 3rd – Sunday 16th October 2022
It's time to get back to Las Vegas and the world's largest Gaming Expo!
This year the official CCM Travel G2E Tour will visit Boston (3 nights) and New York (4 nights) before landing in Las Vegas (4 nights) to attend the annual G2E at the Sands Convention Centre.  As always, we will be incorporating exclusive industry visits to Casinos, Bars and Restaurants in the pre-tour to Boston and New York before arriving in Las Vegas to focus on the Gaming aspect of the industry.
This year the G2E was an 'in person' event in Las Vegas and the results for attendance were better than expected.  By October 2022 we hope to be back to a normal environment where we can enjoy our beloved pre-covid experiences.   The full and detailed itinerary will be available in the new year.
Should you require any information pertaining to the tour please do not hesitate to contact Catherine Mancuso on email catherine@ccmtravel.com.au or phone 0418 672 647 for assistance.